Want to buy a new or used kite? Would you like to find out more about how to perform a variety of tricks? You can use the links on this page to find a variety of information about kites and the people who fly them. Be warned, kite flying is extremely fun and addictive.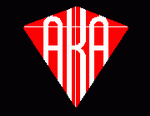 The American Kiteflyers Association- The National organization that provides many resources for kite flyers, insurance, and promaotes kiting in general. Great site for anyone interested in kites.

Gone with the Wind Kites- This is a great place to visit if you are looking for top of the line kites at a good price. The staff is friendly and knowledgable. There is also a great forum where you can discuss any topic related to kites. Go ahead. Jump on in!

Into The Wind Kites- This is another great kite shop. It is very popular with many fliers. Shopping is very easy.

Prism Kites- US manufacturer of fine sport kites. Look at the flight training and vidoes for excellent information.

Kite Classifieds- Want to buy a used kite? This is a great place to get high quality kites at low prices.