This table and becnhes are constructed from solid yellow pine that was sawn and seasoned here on site at the Bias Boards workshop. The wood was seasoned by air drying for approximately 3 years before finished beams were planed smooth and fashioned into this piece of furniture.The table measures 30 inches high, 94 1/4 inches in length, and 46 inches wide. All of the undercarriage for the table is constructed from solid heavy pine beams using mortise and tenon through joinery. It is glued solidly in place. The top of the table is glued solidly but the table top floats freely on an 8 bolt system developed by Eugene Bias that allows the top to expand and contract with humidity and temperature changes without warping or cracking. This is a piece of furniture that is built to last.
Benches are constructed from 2 1/4 inch thich pieces of sold yellow pine. This isn't the usual dimensional lumber that you might find in a lumberyard.
The table top is 1 inch thick solid yellow pine that comes from a single tree. It is edge joined and glued and has been matched for an almost seamless appearance.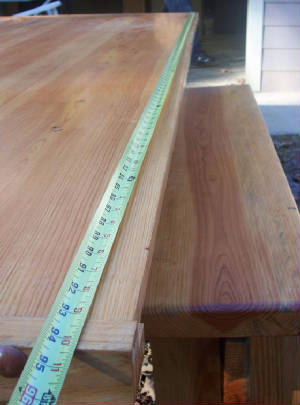 length of table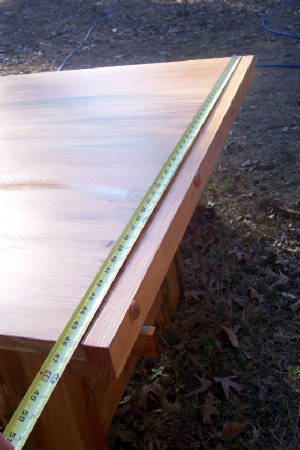 width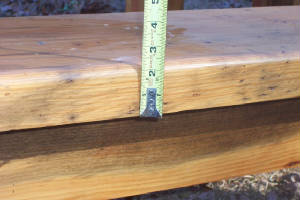 bench top thickness